Are you looking for efficient fencing professionals in Mont Albert? Eastside Fencing offers experience and free consultation
Keeping your family safe is a priority for Eastside Fencing. We make sure to deliver quality work that meets safety standards and regulations in Mont Albert. If you're looking to install a pool fence or upgrade an existing one, give us a call and our fencing experts will be on the other end of the line ready to answer your questions and offer you professional guidance. You get a free quote and we can also prepare a personalised brochure based on your requirements.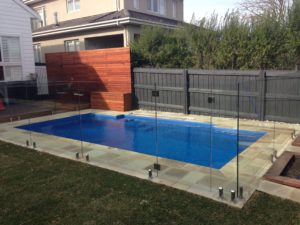 Eastside Fencing offers design and material options in fencing your pool area. Glass is currently a popular material of choice because it is trendy and stylish. What's more, it's both quick and easy to install and often, does not require making additional changes in the pool area since spigots on your paving, or on posts if the fence runs through a garden bed.
Another commonly used pool fencing material are tubular steel fences. One advantage it has over glass panels is that it can be powder coated to a color you prefer. It also offers additional variety since it can be used as a stand alone fence or as a filler in between stone pillars.
Get started in safeguarding your family today, call Eastside Fencing now to know more about pool fencing.
More Fences You May Like