Benefits of Colorbond Fencing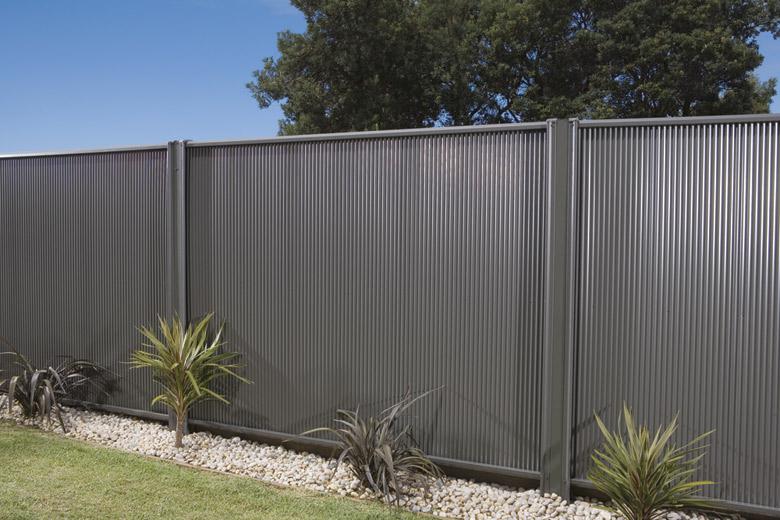 Winter is often the season that most fences stand the test of time. The extreme weather conditions, especially the combination of wind, hail and rain prevent you from being able to maintain your fence during these months and this can often lead to a weaker fence.
If you want to upgrade your usual fence, you might want to consider COLORBOND® fencing especially here in Melbourne. Read on to find out what makes it great for many homes in Melbourne.
What is COLORBOND®?
COLORBOND® fences are steel fences made of high-grade steel. It is specifically made to suit Australian climatic conditions and comes in 14 colours and 3 Sheet Profiles – MINISCREEN®, METLINE® or TRIMCLAD to suit a variety of properties.
What are the benefits of using COLORBOND® fencing?
There are tons of advantages in using COLORBOND® fencing. Here are a few of them listed:
1.) Rot & Rust Resistant
As the rails are made of quality steel, you won't have to worry about the fence getting soaked by the hail and rain during the winter unlike wooden fences which encourage termites and can easily warp. They will also not rust and rot like untreated iron or chain fencing. During summer these fences are a viable option for areas prone to bushfires as they are heat and fire resistant.
2.) Maintenance-Free
Maintenance is really simple for these kinds of fences. As many of us have busy schedules and try our best to keep up with our daily house chores, sometimes we find it difficult to make the time to tend to outdoor backyard. That's why you'll be stoked to learn that COLORBOND® requires little to no maintenance at all!
3.) Multiple Uses & Aesthetic Appeal
Not all fences are made equal. Unlike other fences, COLORBOND® is suitable for installation on any kind of enclosure. It will still look great whether you put it in front of your property, or at the back to enclose your backyard or even on both sides if you prefer. This type of fence also doesn't have any vertical gaps, footholds, or even loose palings and thus give your property that seamless chic look. Adding to its seamless finish, as a factor of appeal, this special fencing can easily blend with the design of any property because they are available in a wide range of colours for you to choose from.
4.) 10 Year Warranty
Some fences deteriorate much quicker than you'd expect, even with the right care. BlueScope Metroll understands their customers' requirements, which is why they also offer a decade-long warranty with each purchase of COLORBOND® Fencing. In this way, both your house and the value of your money is secured.
For the best fencing solutions, choose Eastside Fencing. We take pride in our 15 years of experience serving Melbourne as a fence company that you can trust. We'll sit down with you and explore the best fence options that will suit your taste and budget. Your enquiries will be responded to in a timely manner and we will communicate with you about when we'll arrive as we always strive to be punctual and leave a clean job site whilst also providing the best quality.
Interested to learn about Colorbond and more? We'll be more than happy to guide you.
Call us today at 03 8802 0402 or contact us here.