COLORBOND® Fencing Melbourne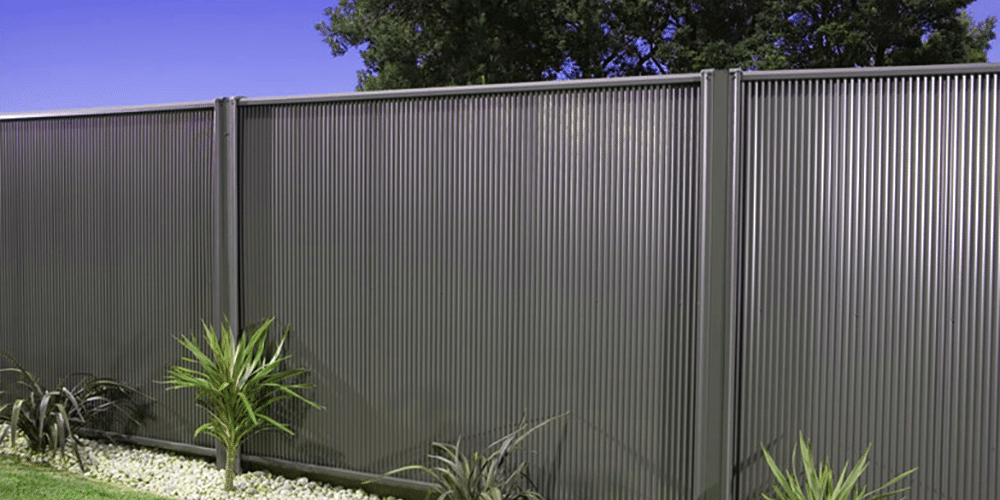 Co-ordinate the colour of your home with COLORBOND® Fencing and make your selection from up to fourteen different colour choices. You'll have a robust fence with no gaps, it won't rot or burn – and there's no need to paint it! Furthermore, BlueScope Metroll offer a Ten Year Warranty on your supplied materials.
You may position your COLORBOND® Fencing as a boundary to adjoining properties, use it as a front fence, or as a wing fence and gate to the side of your home. Either way, Eastside Fencing will supply your materials and erect your modular steel fence in no time at all.
Select from your choice of:
Sheet Profiles – MINISCREEN®, METLINE® or TRIMCLAD®
Height Options – 1.5metres, 1.8metres or 2.1metres
With or Without Lattice
Colours – Fourteen to choose from. A brouchure can be provided on request (Please Note: Not all colours are available for all sheet profiles)
Colorbond® Fencing Melbourne: Steel MINISCREEN®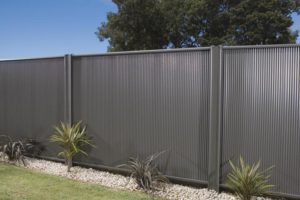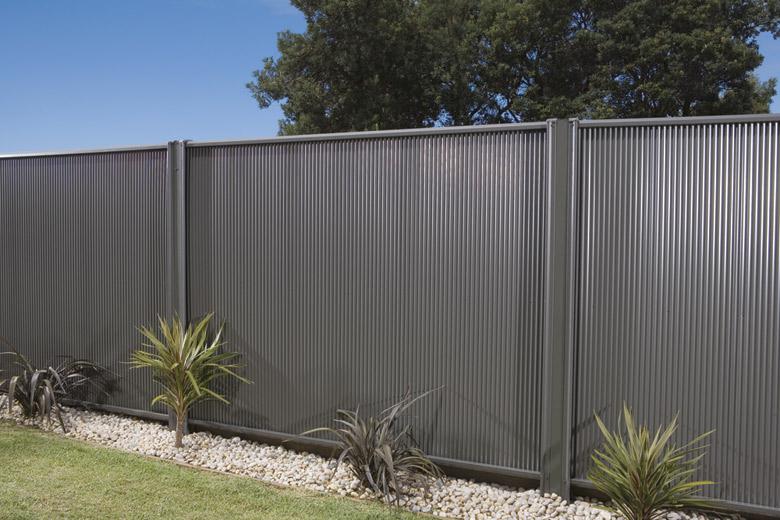 Colorbond® Fencing Melbourne: Steel METLINE® + Lattice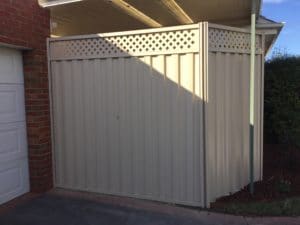 Colorbond® Fencing Melbourne: Steel TRIMCLAD®