Timber Fencing: Treated Pine Paling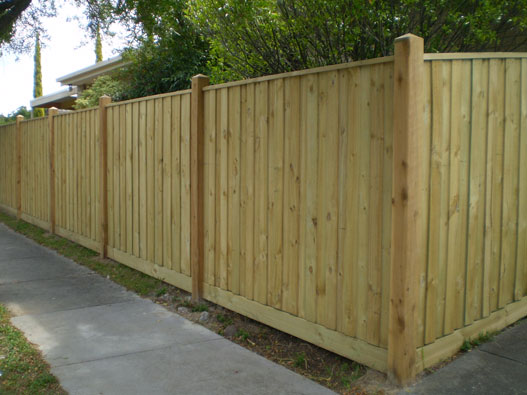 Mark your territory with your new Treated Pine Paling Fence. Although most commonly used as a side or back boundary fence, you may also choose to block out unsightly areas (such as the back of a garage), simply create a wing fence and gate inside your property (adjoining your house), or design something that will look fresh and stylish as a front feature fence.
YOUR PALING FENCE OPTIONS:
Height Range
From 1.65 to 2.7metres
Posts
Select from your choice of:
125x75mm Mixed Species Hardwood (Class 1 or 2)
120x120mm Dressed Cypress Posts with Pointed Tops (feature paling fence only)
Set in 600-700mm deep holes with 10kg cement/soil mix.
Plinth Boards
Select from your choice of:
150x25mm Sawn Treated Pine.
150x38mm Sawn Treated Pine.
200x50mm Sawn Treated Pine.
Rails
75x50mm Sawn Treated Pine
You may require 3 or 4 Rails – depending on the height of your palings.
Palings
150x12mm Sawn Treated Pine Base Palings at 40mm gaps, with 100x12mm Sawn Treated Pine Cover Palings.
Capping
Select from your choice of:
90x35mm Treated Pine Gable Capping
Handrail Capping.
Lattice
You can create more height, and add decorative touches to your new Paling Fence.
with your choice of three styles of Lattice.
Select from your choice of:
Height
Styles
65mm Square Bullnose Lattice
45mm Square Bullnose Lattice
Woven Lattice
Please note – Your posts will extend to the full height of your fence, with rail support at the top and bottom of your Lattice sheet.
Standard Treated Pine Paling Fence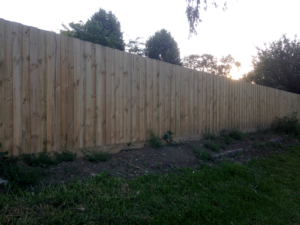 Treated Pine Paling Fence with Capping
Feature Treated Pine Paling Fence with Exposed Pointed Posts and Capping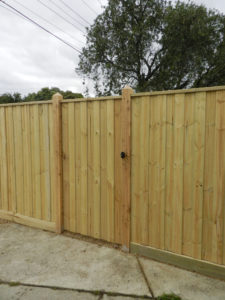 Treated Pine Paling Fence with 45mm Square Bullnose Lattice and Full Height Posts