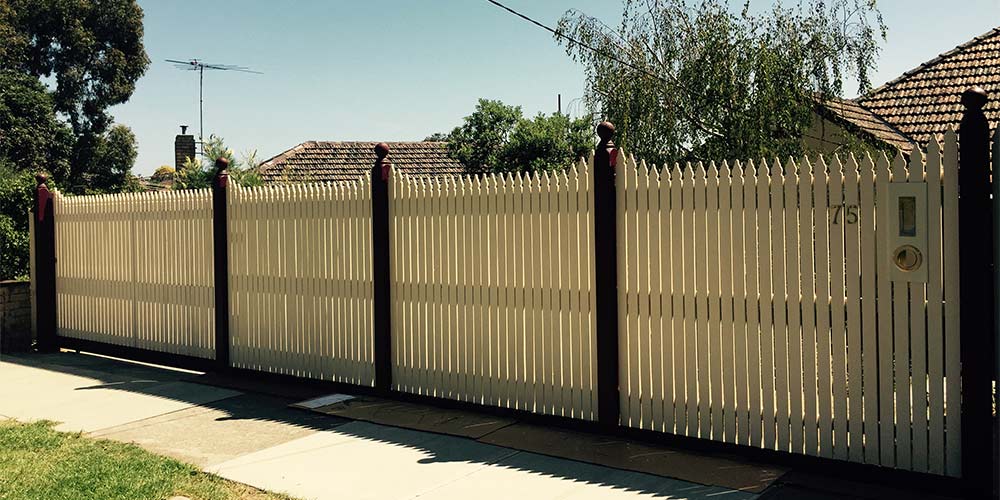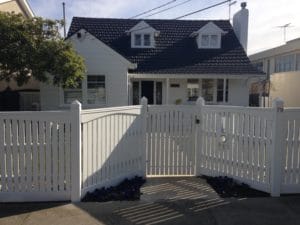 Complete your cottage garden display with a feature front picket fence.
Paint it to match your period-style home and while away the afternoon with a nice glass of wine.
You'll be the envy of all of your neighbours. Your classical picket fence may be scalloped or straight, with contrasting posts and uniquely decorative touches, such as archboards, capitols, tailor-made archways and gates – and you're assured of a craftsman-built finish because, when you have your fence built by Eastside Fencing, you'll have the job completed by an experienced team who value high quality workmanship.
Picket fences and gates also add character when used to edge your driveway or side of house (as a fixed wing), and their usually pointy nature deters animals and children from leaving the security of your yard. Talk to us today about your ideal picket fence design. We'll even help you design it – and we'll be sure to give you a FREE Quote.
YOUR PICKET FENCE OPTIONS:
Posts
Select from your choice of:
Dressed Cypress (exposed) with a shaped post top
Dressed Cypress (exposed) with a post capital attached
120x70mm Dressed Cypress Posts (hidden) on basic paling fences
* Please refer to photographs below.
Plinth Boards
140x35mm Kiln-dried Treated Pine
140x45mm Kiln-dried Treated Pine
190x35mm Kiln-dried Treated Pine
190x45mm Kiln-dried Treated Pine
Rails
70x45mm Kiln-dried Treated Pine.
Two or three rails may be necessary, depending on the height of your picket fence and/or gate.
Pickets
Select from your choice of:
70x19mm Cypress with a straight top
70x19mm Cypress with a shaped top e.g. Windsor, Osborne, Lonsdale, Carlton or Round.
90x19mm Cypress
* Please refer to photographs below
Capping
90x45mm Treated Pine Handrail Capping
Capitals to Sit on Top of Posts
Select your design choice from:
Acorn
Angelina
Round
Windsor
(See design shapes below)
*Please Note: Picket Fence heights may vary from approximately 1.2metres to 1.8metres. Fences over 1.2metres high, on quiet streets, and over 1.8metres high, on main roads, may require a Council Permit. Eastside Fencing takes no responsibility for the arrangement of Permits, but we are happy to give fundamental advice about the processes you will need to follow.
Feature Capped Picket Fence (exposed posts)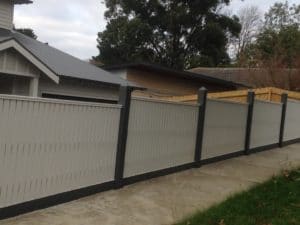 Feature Capped Picket with Archboards (exposed posts)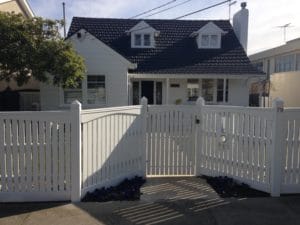 Feature Scalloped Picket Fence (exposed posts)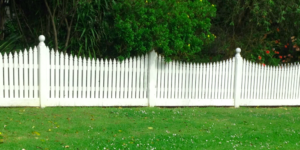 Rebated Capped Picket Fence (Exposed Posts)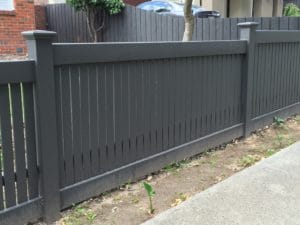 Feature Rise and Fall Picket Fence (exposed posts)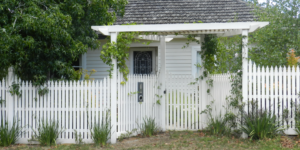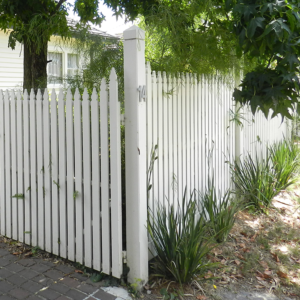 Feature Post Types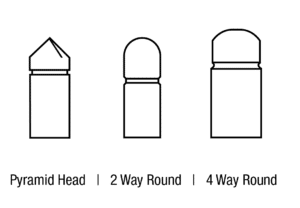 *Other post type available on request
Picket Designs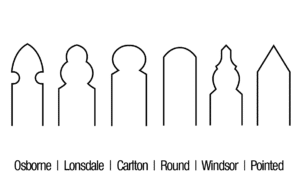 Fence Post Capital Designs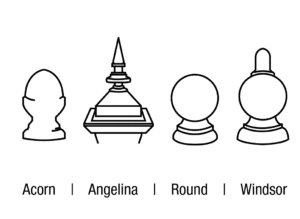 Motifs