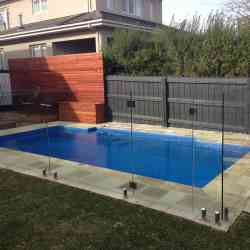 Safeguard your family by updating your existing pool fence, or gain optimum protection for your brand new pool area. Eastside Fencing will be happy to discuss your options and issue sound advice on Council Regulations.
Pool Fencing Glass Panels
must be a minimum of 1200mm high x 12mm thick, and are usually attached to a stainless steel spigot. This spigot must be core drilled into the paving, or surface area, around your pool. Spigots can also be bolted to paving or decking using brackets.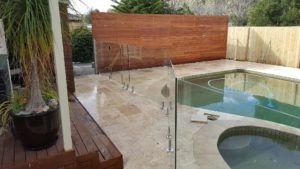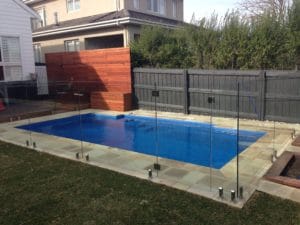 Pool Gates
must be 800mm to 900mm wide, and swing away from the pool on self-closing hinges. A suitable child safe latch is imperative.
Tubular Steel Pool Fences
are most commonly used around a new or existing pool, and may also be used as an infill between brick pillars, or as a stand-alone front fence. These types of fences are powder coated to the colour of your choice, and a variety of different styles are available. At Eastside Fencing, we'll be happy to supply you with a brochure on request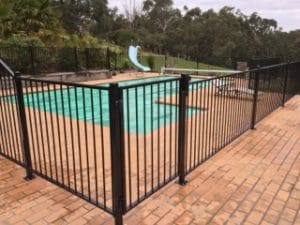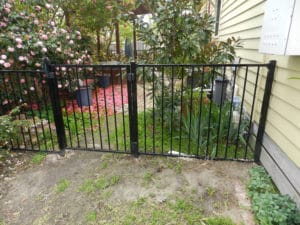 More Fences You May Like