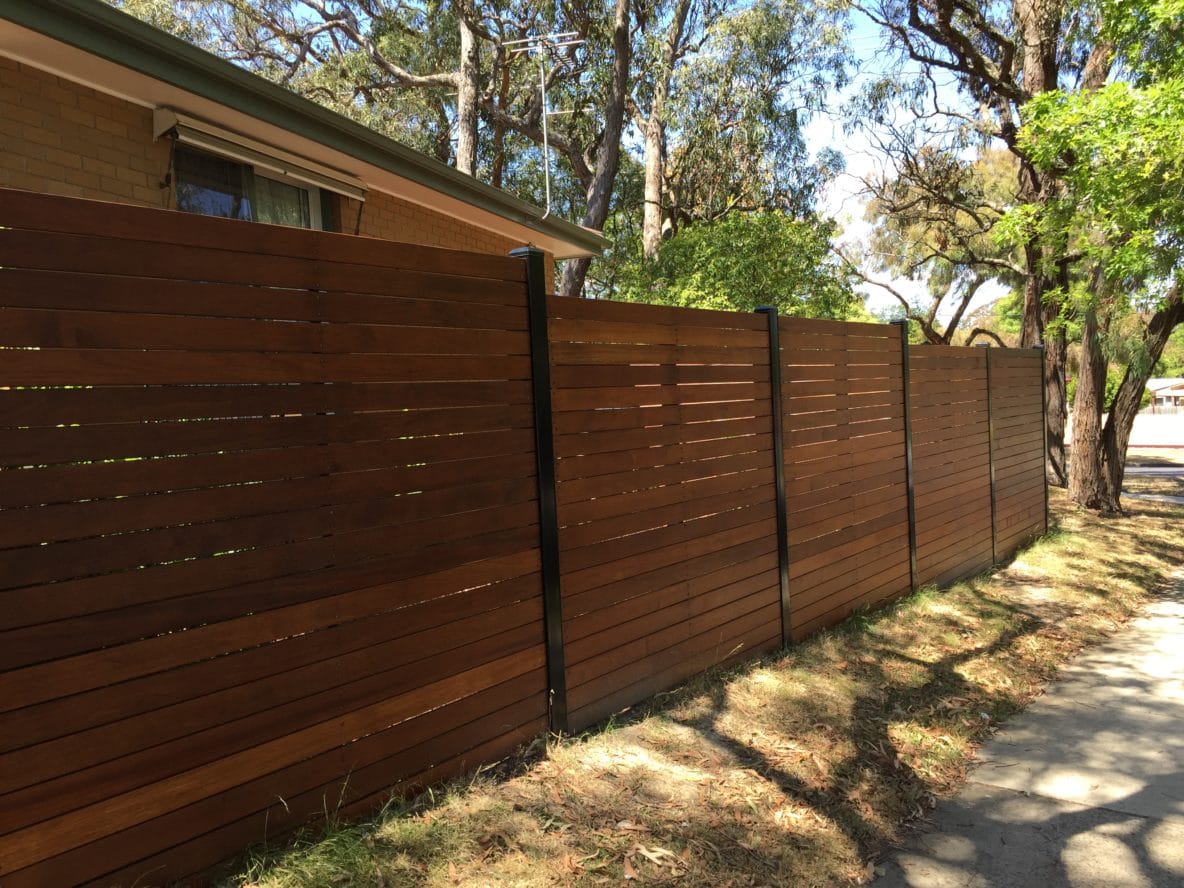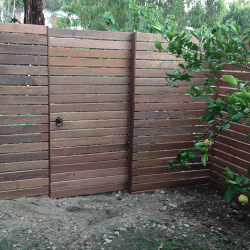 Eastside Fencing are your specialists when it comes to the installation of hard wearing Merbau fencing materials. The dark tones and enduring qualities of Merbau timber make it a popular choice for front boundary fences.
Merbau is often inserted as a feature design between brick fence pillars, and is a popular choice for fixed panel wing fences and/or gates. Merbau Slats are typically attached, horizontally, to a Dressed Cypress Pine Timber Post (hidden) or Galvanised Steel Post (exposed).
YOUR MERBAU FENCING SIZE OPTIONS:
All sizes listed above are usually spaced 10mm apart, and fencing heights are commonly built from 1.2metres to 1.8metres.Talk to us at Eastside Fencing today to discuss your options.
Merbau Screens
Merbau Screens are most commonly used around swimming pools, or positioned in front of a fence to block out a new development that is impacting your view.
Carefully constructed by Eastside Fencing, these types of screens are constructed using the same material and building processes as general fencing, and overall heights can usually vary from 1.8metres to 2.5metres, depending on the object that you are choosing to screen/block-out.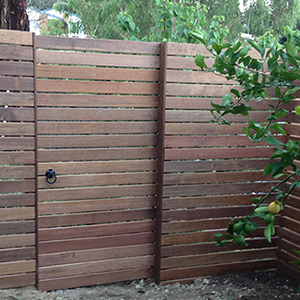 Merbau Horizontal Slat Gate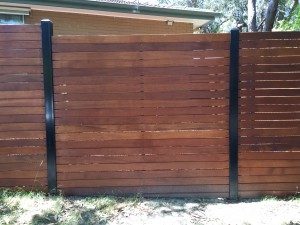 Merbau Horizontal Slat Fence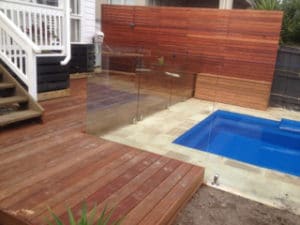 Merbau Screening
More Fences You May Like