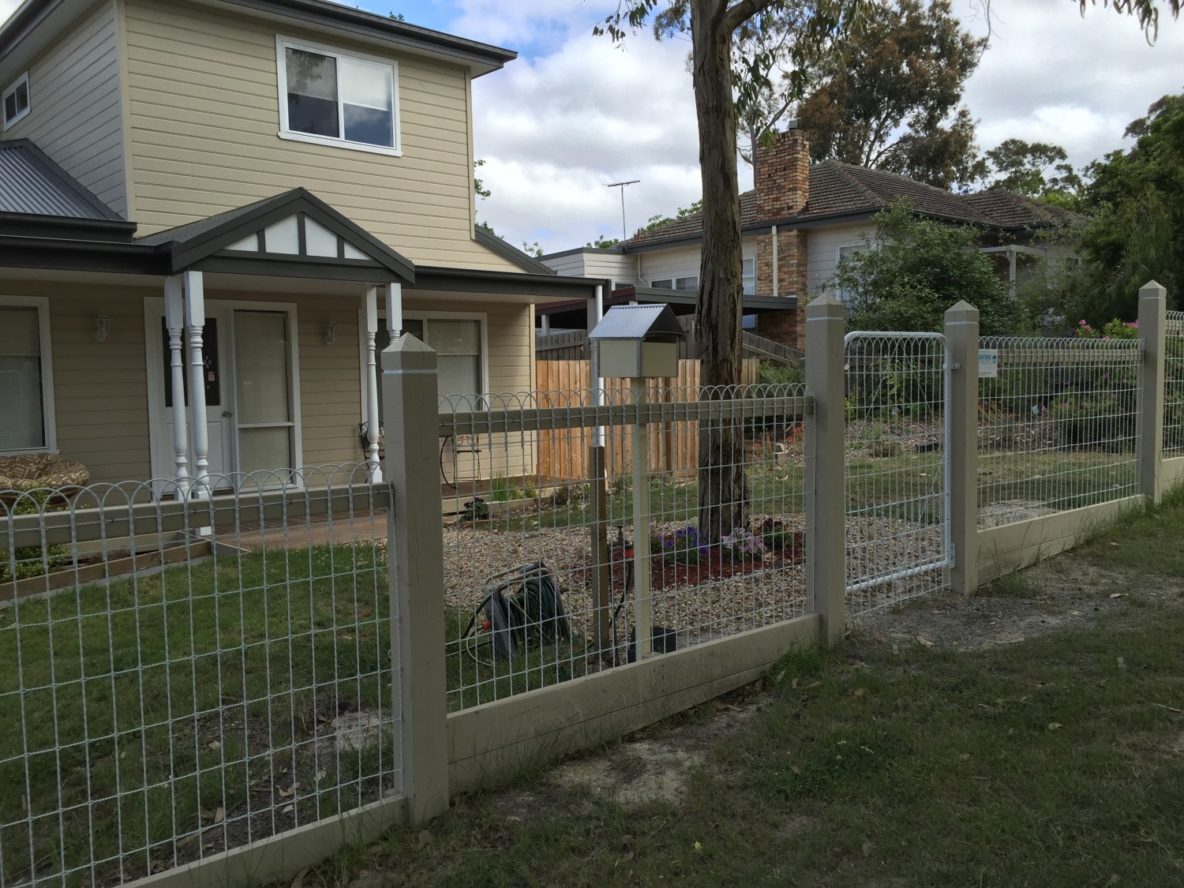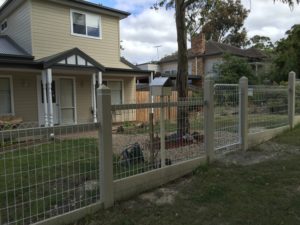 Complete your front fence line on your classical 'old-fashioned' property with a classic Woven Wire Fence, expertly installed by Eastside Fencing. You'll achieve a secure entry that not only looks fabulous, but that also allows your feature front garden to be viewed from the street for all to see.
Select your Woven Wire Fence Materials from:
Feature Posts
120x120mm Dressed Cypress Posts with a shaped top, or capital, at both ends of your property, and/or either side of your front gate
Support Posts
120x70mm Dressed Cypress Posts – placed 2.4metres apart, in-between your feature posts
Plinth Boards
140x35mm Kiln-dried Treated Pine
140x45mm Kiln-dried Treated Pine
190x35mm Kiln-dried Treated Pine
190x45mm Kiln-dried Treated Pine
Rails
70x45mm Kiln-dried Treated Pine x1 only
Woven Wire –
Supplied by Emu Wire.
Make your choice from available heights of 950mm, 1100mm, or 1250mm
A Variety of Woven Wire colours may be viewed on the Emu Wire website
Select your gate style on the Emu Wire website also.
Get your obligation free quote here:
Recent Posts: