Dealing with Neighbours About Fencing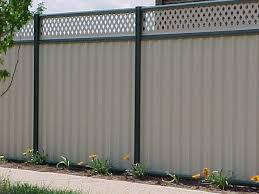 NORTHSIDE, WESTSIDE, SOUTHSIDE OR EASTSIDE – TALK IT THROUGH WITH YOUR NEIGHBOURS FIRST, BEFORE YOU TALK TO US AT EASTSIDE FENCING
The first step to take, when deciding to replace a side or back boundary fence, is to talk to your neighbours. This may require a simple knock on their front door, a friendly conversation about the state of the co-owned fence, and making an agreement to arrange a quote together. If, however, the neighbouring property concerned is tenanted, you may need to get in contact with your neighbour's Real Estate Property Manager. Should your fence adjoin a block of units you should make contact with their Body Corporate, or Owners' Corporation Management (as it is now known in Victoria). If your fence is between you and Council-owned property (i.e. a park or laneway) then you should speak to the Relevant Council Authority.
THE FOLLOWING IS TAKEN DIRECTLY FROM THE VICTORIAN LEGAL AID WEB SITE:
Discuss the work that needs to be done with your neighbour first. If you can make decisions together and agree to share any expenses, get this agreement in writing.
Legally you are required to contribute to a fence that is sufficient for the purpose it is needed. If your neighbour wants a more expensive fence, they will usually have to pay the difference in cost between a sufficient dividing fence and the higher standard.
For more information about your responsibilities see the Dispute Settlement of Victoria's website.
What you can do if you can't agree
If you and your neighbour can't agree, you can contact the Dispute Settlement Centre of Victoria for advice and a range of free and confidential dispute resolution services.
You can also serve your neighbour a Notice to Fence. This is a legal document in writing asking them to share the cost to repair or replace a fence.
If you still can't agree after 30 days from the date you served your neighbour with a Notice to Fence, you can go the Magistrates' Court so a magistrate can make a decision. You need to complete the court's Complaint (fencing dispute) Form 5A. Get legal advice before you decide to take the matter to court.