When You Want More Privacy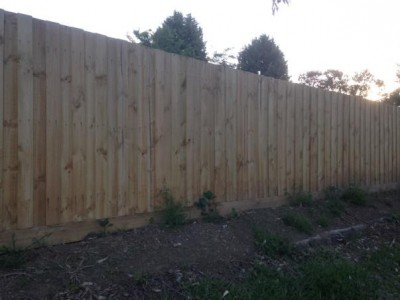 TALK TO US AT EASTSIDE FENCING
Eastside Fencing offers a vast array of options to increase the privacy of your home and surrounding property.
Your reasons for seeking more privacy may include:
Your neighbours may have built a new deck in their backyard and can now see into yours
A new two storey development has just gone up and they now have a window overlooking your back yard
You may live in a unit with only a small front yard and require a taller front fence to allow your children to play in the front yard without concern
Simply your old fence may have deteriorated to a point where you can see through to your neighbour's property, and you just want to replace it.
Eastside Fencing can provide you with customised screening solutions to increase your privacy,
such as:
Erecting a horizontal slat screen in front of your existing fence – starting at either ground level, or as an extension from the top of your current fence
Attaching lattice to your existing fence – which includes the provision of a timber frame to properly support the lattice
Replacing your existing 1.6metre high side or back fence, with a 1.95metre high fence (or taller if required)
Replacing your old fence with a new, standard Treated Pine Paling fence, or with a COLORBOND® Steel fence – with or without lattice on the top.
Replacing your old, low front fence with a higher picket, merbau slat, or feature paling fence (N.B. This may require a Council Permit).