Getting settled in Forest Hill? Eastside Fencing are the fencing experts you need!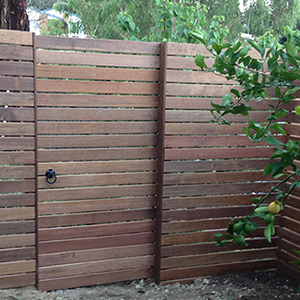 Merbau fencing is known for its beautiful dark tones and durability – two key characteristics that makes merbau timber a popular fencing material. If you're looking for experienced people to erect merbau timber fencing for your Forest Hill property, you can rely on Eastside Fencing to get the job done.
Eastside Fencing can customise the height of your merbau fence and offer sound advice about design and appropriate build. Talk to an Eastside Fencing specialist today to get your free quotation and customised brochure.
Merbau timber's durability also makes it a very popular choice of decking material. So whether you are thinking about renovating your Forest Hill home or creating an additional elevated living space, you definitely can't go wrong with Merbau.
More Fences You May Like