Need help building retaining walls? Eastside Fencing can help
When you need to make improvements to your property in Blackburn, Eastside Fencing can help you build retaining walls and ensure that landslip and any unpleasant incidents are prevented.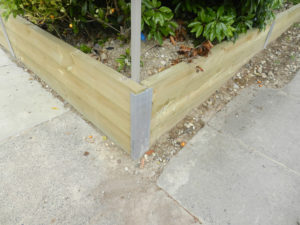 Contact Eastside Fencing and have one of their fencing experts give you sound advice on how to go about your planned improvement and ensure that safety requirements of the Council are met.
Whether you intend to have excavation in your property, create an elevated space for a deck or cut into a sloping section, getting retainer walls will ensure that excess soil will be held back and will not compromise your planned renovations. Eastside Fencing can build your retainer walls according to your specification with ease and in great quality.
Call Eastside Fencing today to get a free quote and advice on how get started and the best materials to use.
More Fences You May Like