Get the perfect picket fence for your Surrey Hills property
Get help from fence installation experts in Melbourne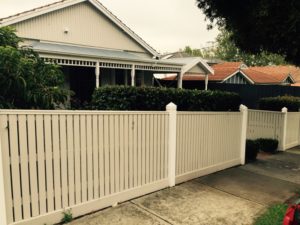 Picket fences are nice to look at. They're timeless and, at the same time, homely. This is why we understand that homeowners would prefer to have their Surrey Hills properties enclosed in beautiful picket fences.
Eastside Fencing has a long history of installing picket fences for a large number of happy clients and we will gladly help you get yours done. You can also customise your picket fence by choosing the right height, posts, pickets and boards, among others to make sure that you are not only safeguarding your property but also getting the results you've envisioned.
Call us today and speak with a fencing specialist to learn more about the different choices we offer and get professional advice, as well, in terms of the materials to use and the best design for your home.
Call 8802 0402 to get started on your picket fencing today.
More Fences You May Like