Reliable fencers in Surrey Hills? Eastside Fencing can deliver different designs. Call their fencing experts now to get started
Fencing is one investment every property owner should consider because it is one that offers a number of benefits. First of which is additional security, then a fence erected with very good quality adds value to your property and finally, a fence can add a certain feel to your home. There are a number of materials to choose from but woven wire fencing is timeless.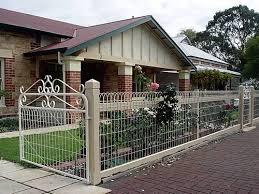 And if you're looking for people who can build the best woven wire fencing in Surrey Hills, Eastside Fencing is the one you're looking for. Eastside Fencing are experts who can give you sound advice before taking the job. Talk to our fencing specialist today to find out more. We'll give you a free quote and prepare a brochure based on your request.
Eastside Fencing can customise features posts, boards and height of your woven wire fencing to compliment your property and meet safety regulations.
More Fences You May Like