Looking for professional timber fencing experts in Doncaster?
Call Eastside Fencing now. Our fencing experts are waiting to help you.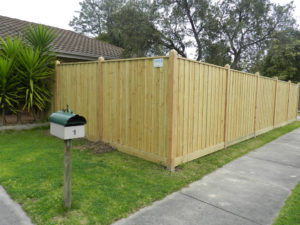 Treated Pine timber fences has a timeless appeal but is still practical and durable for everyday use. Whether you want a boundary, a fence to adjoin your property, or for something else entirely, Eastside Fencing can help you complete your project within a time and budget.
Our professional fence installation experts in Melbourne can walk you through the whole process, explain your options thoroughly, and give advice about designing the right treated pine timber fencing for your Doncaster property. If you're just looking around, we'd be happy to give you a free quote and a personalised brochure.
Call 8802 0402 today and tell us about how we can help you on your timber fencing project.
More Fences You May Like